NetTeller Online Banking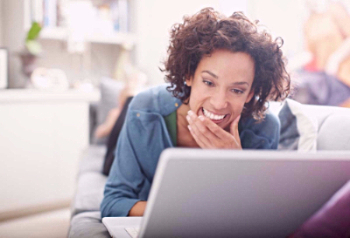 NetTeller Online Banking provides secure, real-time banking that allows you to:
- View account balances and transactions
- View deposit slip and check images--front and back
- Schedule transfers from account to account
- Pay all your bills in one convenient location
- Enroll for and view E-Statements and/or E-Notices*
- Receive email notifications and/or text alerts about your account(s)
- And much, much more!
To get started with NetTeller Online Banking, you may:

Request Changes to Existing Online Banking
View E-Statement User's Guide*
View NetTeller Online Banking Security Best Practices
Why E-Statements?
E asy - A few clicks and you're enrolled. See our E-Statement User's Guide .
S ecure - No worries about mailed paper statements getting lost or stolen.
T imely - Your E-Statements arrive more quickly than mailed ones.
A ccessible - View or print any E-Statement as far back as 18 months (after you have been enrolled for at least 18 months).
T hrifty - Many service charges and other fees are waived if you receive E-Statements. 
E nvironmentally Friendly - E-Statements help us prevent the production of greenhouse gasses, reduce landfill waste, and preserve forests.

*You will need Adobe Acrobat Reader to view the E-Statement User's Guide and to enroll for and view E-Statements. If you do not have Adobe Reader you may download a free copy here .
Mobile Banking
To learn more about mobile banking, please visit our Go Mobile and Text Banking page!